Join us for an up-close and personal booksigning with the hilarious Cedric the Entertainer—exclusive signed debut novel, FLIPPING B0XCARS.
Saturday, September 30 · 3pm
Malik Books
6000 Sepulveda Boulevard #Suite 2470 Culver City, CA 90230
Click here for details
Cedric the Entertainer: An Exclusive Book Signing Event
Join us for an exciting in-person event with the hilarious Cedric the Entertainer! Get ready to laugh and have a great time as Cedric shares stories and signs copies of his debut novel, FLIPPING BOXCARS. This event will be held at Malik Books (Westfield Culver City Mall), the perfect setting to meet Cedric and fellow fans. Don't miss out on this amazing opportunity to get up close and personal with one of the funniest entertainers of our time. Mark your calendars and get ready for an unforgettable experience!
Registration includes PREORDER book, "FLIPPING BOXCARS"
Admission to event requires purchase of book; "FLIPPING BOXCARS" from Malik Books.
"Cedric the Entertainer's Exclusive Book Launch and Signing Event for 'Flipping Boxcars': Please Note No Outside Books Allowed"
Malik Books (Westfield Culver City Mall) 6000 Sepulveda Blvd Ste 2470 Culver City, CA 90230
For those who are unable to attend the event but would like a SIGNED COPY Click Here: MalikBooks.com
Checkout MalikBooks.com for all your good reads and much more.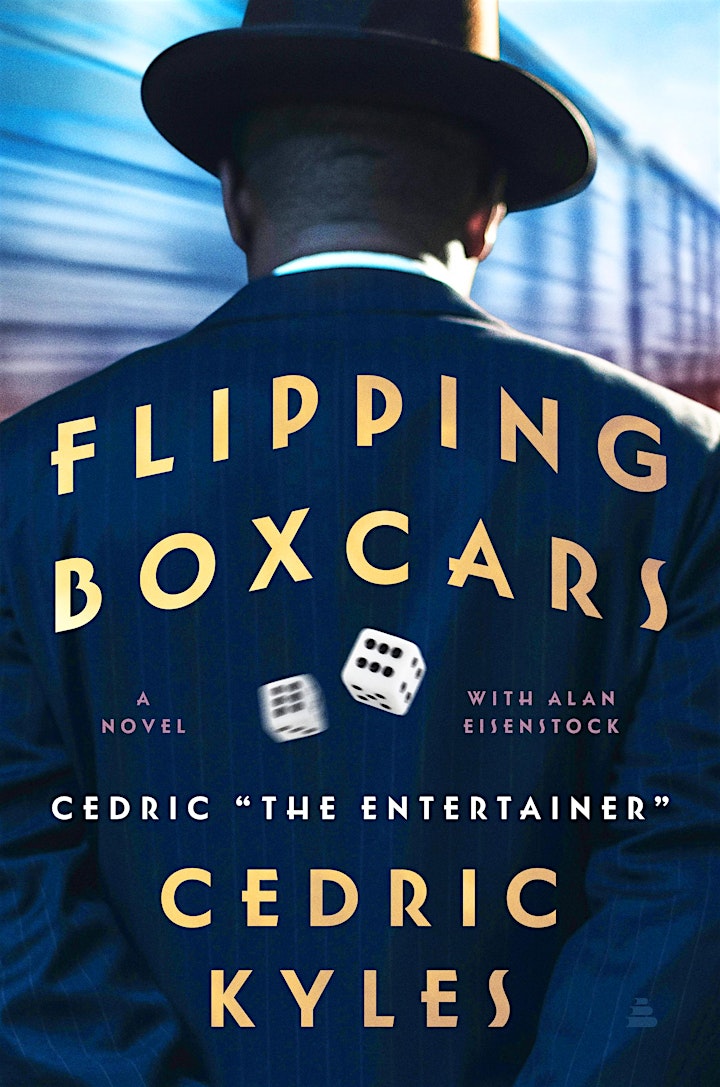 FLIPPING BOXCARS celebrates Floyd "Babe" Boyce, Cedric the Entertainer's charismatic grandfather. "Babe was a legend in our family," he explains in an author's note. "He was dapper, handsome, suave, sly, funny, a fighter, a con man, a gambler, an entrepreneur, a sophisticate, and always in charge. Babe impacted me in so many ways—how I dress, the way I think, the way I conduct business, how I see the world. Except…I never met him. I've only seen one picture of him, in his army uniform. But that picture spoke to me. It was almost as if he were speaking directly to me. I felt connected to him. I could imagine his personality, his character, his killer confidence, his style, and his gift of gab. I could almost hear his voice, telling somebody, 'I am about to con you, to talk you out of something that matters to you, most likely money. But you won't mind, or notice, or care because you'll be having the time of your life.'"
It's just 3 years after the end of the Second World War and Babe, having survived D-Day, has returned to Caruthersville, Missouri, with big plans. He has his eye on a derelict mansion that he dreams of turning into a sportsman's paradise and gambling den. Opportunity presents itself in the form of a shipment of bootleg whisky begging to be bought and sold, but Babe needs $54,000 to make it happen. Aided by his lifelong best friend Hootie—the town's white Sheriff—and his 350-pound bodyguard and associate Karter, Babe believes he can make his dream come true. He'd risk a lot to build a better life for his much-loved, if long-suffering wife, Rosie, and their kids.
Yet, while Babe may be an acknowledged King of Craps, sometimes throwing the dice of real life is not without its perils. Babe's plans are impeded by the insidious racism that infects some in the town, and violence—both past and present—further complicates his goals. But Babe has never met an obstacle he can't scale. Cedric the Entertainer takes readers for a wild ride as Babe puts his risk-filled scheme in action with full-throttle enthusiasm. Will it succeed?
With the lure of the gifted raconteur he is, Cedric the Entertainer delivers an engrossing and enchanting story of family, community, race, friendship, opportunity, and chasing dreams. FLIPPING BOXCARS is a delightful fiction debut from one of the great storytellers working today.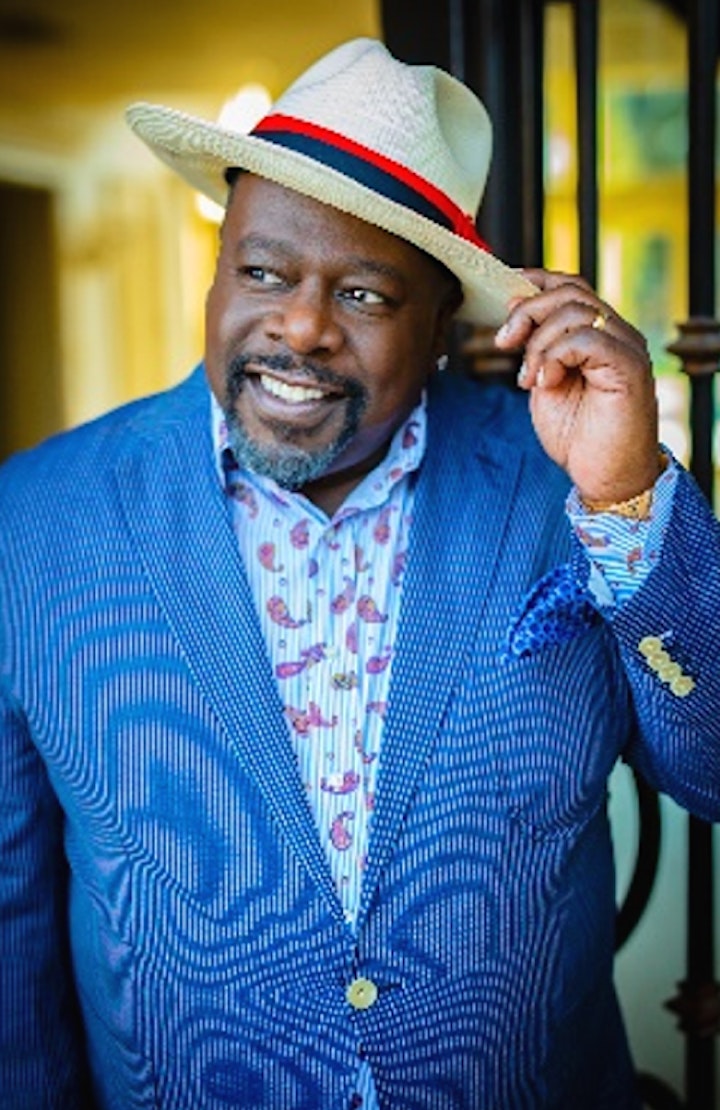 Cedric The Entertainer: American actor, comedian, and game show host.
One of the Original Kings of Comedy, Cedric the Entertainer earned his star on the Hollywood Walk of Fame by conquering it all: Movies and Broadway, TV sitcoms and dramas and game shows, and, of course, the stand-up comedy stage. Now this beloved show biz living legend, noted philanthropist, and 4-time NAACP Image Award winner, ventures onto the literary scene with his debut novel, FLIPPING BOXCARS (Amistad; September 12, 2023; $30). Collaborating with Alan Eisenstock, another TV business legend, Cedric draws on stories from his own close-knit family's colorful history, shared by the long line of natural-born storytellers from which he is descended, to serve up a fast-paced and diverting fictional crime caper.