Are You Ready to JUMP START Your Business, Product, Service or Virtual Event?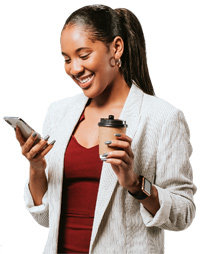 These days YOUR potential clients/customers have access to some sort of electronic device everywhere they go… Be it a Desktop Computer, Laptop or a PDA/Smart Phone, Tablet, we can put YOU and YOUR BUSINESS out in front of them TODAY!

Be it a product, service, restaurant, event or campaign… INTERNET MARKETING has been proven in case studies to be the second most effective and least expensive marketing strategy available behind word of mouth!
BlackNLA has been offering our MARKETING SERVICES since 2005! Our marketing services can reach thousands of potential new Clients and/or Customers FOR YOU!
Advertising Options overview:
E-mail Marketing

Solo E-blast to 17k+ subscribers = $600 per e-blast

Solo E-blast to 5k+ subscribers = $250 per e-blast
Banner Ads on BlackNLA
Navigation Banner Ads (300 x 300)
Calendar Page = $400 per month

Business Page = $250 per month

Right Side Navigation Home & Lifestyle Pages = $600 per month

Featured Event Navigation Bar = $300 per month
Blog/Article – Paid Content
Featured Home Page (Article + Image) = $500 per month

Blog Post = $150 per posting
Leader Board Banners (729 x 90) – mid page display
Home Page Leader Board = $400 per month
Blog/Article Leader Board = $600 per month – (this image will show in every article and blog on the site)
Social Media
Facebook Posting = $75 per week (1-2 posts)

Twitter Posting = $75 per week (10-15 tweets)

Instagram Posting = $75 (per post)
Other Services Provided:
Free Online Event Calendar – Posting is free, click here to add your event at no cost.
Diversity Marketing Programs
Event Production and Management
Fundraising
Database/Client Management
Survey Services
Job Listings and Marketing
---
Demographics and subscriber details:
E-mail Subscribers
17k+ Total Subscribers
60% Female 40% Male
86% 21-45 years old
69% College educated
46% Homeowners
Social Media
21k+ Facebook

14k+ Twitter

11k+ Instagram
Advertising Specs:
Solo – E-blast
700 x 700 pixels (square image – Min 500 x 500 pixels)
150 Words of copy
Where or who to contact: Link to more information and/or e-mail and/or phone number
35 Character or less subject line
Social Media
Up to 3 square image(s) at least 450 x 450 or larger
3 -5 Short description of service and/or event
Hashtag(s)
Account(s) you want to tag
Banners
Navigation – 300 x 300
Leader Board 729 x 90 Mid page banner ads
Paid Content – 1600 x 900
Standard Terms and Conditions for Advertising
All ads subject to approval. We reserve the right to refuse ad placement
Terms of Payment: Payment due prior to distribution unless otherwise noted
Cancellations: 5 day written notice before ad is approved and/or distributed. No refunds or cancellation once ads are approved
Ad Submission: Creative will be submitted at least three (3) business days for pre-roll or at least three (3) business days for banners prior to the Campaign start date.
BlackNLA.com Your Online Entertainment & Lifestyle Resource