"Cooking at Home with Queen & Jay" is our Virtual Dinner Party/Cooking Series where you Step into our kitchen every Sunday at 6 pm
Sunday, November 22nd @ 3:00 – 4:00PM – Click Here for details
"Cooking at Home with Queen & Jay" is our Virtual Dinner Party/Cooking Series where you Step into our kitchen every Sunday at 6 pm EST on #FacebookLive and enjoy love, laughter, and a good meal by Chef Queen Precious-Jewel & Jay.
This Sunday we will feature a cool dessert that is sure to delight. Learn how to make Pumpkin Cinnamon Cheesecake Rolls.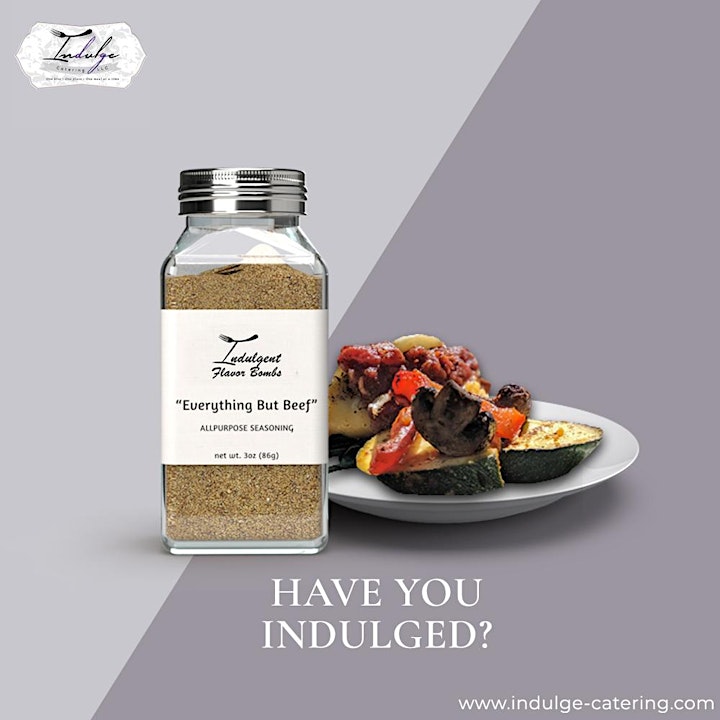 What is Indulge Catering, LLC.?Indulge Catering, LLC. is a LABOR of LOVE. We are self-proclaimed "Foodies" who have a passion for cooking and strive to provide Unique, Fresh and Vibrant Food for our guest. We pride ourselves on providing meals that will satisfy your soul one bite at a time.
Indulge: one bite – one plate – one meal at a time. We want you to taste our passion for scratch made food. We have an eclectic mix of foods and desserts that are sure to please the pickiest palates. We want each of our guests to have a unique experience and feel how much of ourselves we put in each custom tailored menu.