One of the best things about Black History Month is that everyone celebrates all things Black. The history of Black America is one of resilience, activism, and triumph and the App Store is encouraging you to support these Black Developers.
Naomi Hirabayshi and Marah Lidey created a relatable mindfulness app that can help anyone "woosah." Things are hard right now—get the support you need with the Shine app, the daily self-care app for all of us. With the Shine app, create a daily self-care ritual to help you meditate, connect, and reflect.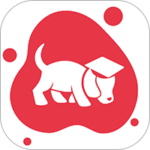 Scholly: College Scholarships
Scholly takes the hassle out of the scholarship search process so you can focus on what's important—getting free money for school. We have helped students win over $100 million in scholarships so far, making college affordable and dreams a reality. Christopher Gray raised over $1 million in scholarships for himself. Now, he's sharing how he did it to help aspiring students everywhere.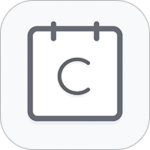 Calendly Mobile
The perfect partner app to our desktop application, the new Calendly app lets you bring the power of scheduling with you on-the-go. You can quickly copy your scheduling links and paste them into an email, text, or any other app, saving you time while you're away from your computer. Utilizing iOS' native sharing capabilities, you can quickly populate your scheduling link and a brief message without ever needing to leave the Calendly app
Zimela
Use Zimela to discover events, programs, and communities relevant to your career near you. On Zimela, you'll also learn from the inspirational stories of others in your industry, and share pieces of your own.
BLeBRiT‪Y
Game night just got blacker! BLeBRiTY is a new charades inspired game from Jesse Williams and his crew! Jesse Williams and his crew did it again! Presenting BLeBRiTY: This charades inspired gem boasts over 25 hilarious creative categories that are guaranteed to turn any gathering into an epic explosion of comedy and culture!