Tennis icon, fashion designer, entrepreneur and mom, Serena Williams is amplifying her Serena Williams Jewelry collection with new designs that build on her now-iconic Unstoppable and By My Side collections.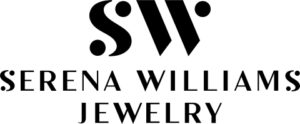 Inspired by the unique and special bond between a mother and daughter, Serena's newest addition to the collection includes necklaces and stud earrings that feature two hearts nestled together — one large, one small — with a brilliant diamond at the center. The double-heart designs are meant to send the message to mom, wife, sister, or someone special that no matter how far apart you are, your hearts are one.
"My heroes are moms because they are superheroes. Moms hold the tremendous power to mold and inspire their daughters not just with fashion and style, but with determination, poise and power," Serena said. "I'm so grateful for the opportunity to bring a little sparkle to remind you just how close you are."
The new double heart pendants and studs are available exclusively at www.serenawilliamsjewelry.com.
Each piece is crafted with conflict-free diamonds in a facility certified by the Responsible Jewelry Council®. Serena Williams Jewelry adheres to the highest standards for health and safety, labor and human rights, and environmental sustainability.
Price range: $175-325
HI-RES IMAGERY HERE
PEPPERJAM PID: 9589