Los Angeles, CA – Black stories and experiences are as diverse and complex as the people. But all too often, the portrayals we see are a portrait of a monolithic group. That's a problem Youtube wanted to address; Youtube hopes to use the #YouTubeBlack Voices Fund to promote more authentic and varied perspectives and celebrate Black joy.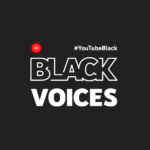 When Youtube announced the #YouTubeBlack Voices Fund last year, they launched with the intention of investing in work that amplifies the voices, perspectives, and stories of Black people around the world. They wanted to equip Black creators and artists with the resources and support to enable them to thrive on YouTube. Youtube is proud of the progress made through their Class of 2021 grant program, YouTube Originals, and more.
Additionally, the program will expand eligibility to songwriters and producers. As part of this expansion, YouTube is partnering with 1500 Sound Academy to fund 10 full ride scholarships to the Academy's Live Online 1500 Music & Industry Fundamentals program and developing the Future Insiders program which reaches over 180 (and counting) at-risk and underserved youth aspiring to enter the music and creative industries.
You can find additional details within the announcement blog post, along with a music-focused blog post that outlines the specifics of the music initiatives.
In addition to supporting their Class of 2021, Youtube is also committed to inspiring transformational conversations on racial justice and portraying diverse Black experiences through YouTube Originals projects, including episodes of "Glad You Asked," a third installment of "Bear Witness, Take Action," the upcoming new series "The Outsiders" and "Onyx Family Dinner," as well as recent successes with "HBCU Homecoming 2020: Meet Me On The Yard," "Black Renaissance," "Resist," "Trapped: Cash Bail in America," "A Day in the Live: Wizkid," and "Bear Witness, Take Action 2." Additional shows are currently in production and slated to be released in the coming months.
###
Contact Information
Kisha Scott
kisha@one35agency.com
Tavia Mapp-Deterville
tavia@one35agency.com