Join Cadfab Creative and Art Luxe Los Angeles on Thursday, January 12th, 2023 from 6PM – 9PM to kick off Pat Payne's solo exhibition, "Works From The Memory Hive," a collection of Afro-futurist paintings celebrating black life and archetypes of feminine power.
Thu, January 12, 2023, 6:00 PM – 9:00 PM PST
CadFab Creative + Art Luxe Los Angeles 6023 Washington Boulevard Culver City, CA 90232
A fine art installation will be available from 1/4 – 2/1/23.
Please contact for purchase information.
Curated by Candice Taylor
ABOUT
THE MEMORY HIVE series by LA-based artist Pat Payne, are visual time capsules that show multiple stories simultaneously, through collaged timescapes. Her vibrant, layered images are heavily influenced by her Caribbean-American heritage, bicoastal identities, and love of storytelling. She shifts the canvas as she paints, adding vignettes that create complex portraits of family folklore and feminine spiritual power. Her paintings are bright snapshots of memory through time that are both seductive and puzzling. The fragmented moments, symbols and disoriented gravity in THE MEMORY HIVE's Afro-Surrealist paintings entice viewers to construct their own narratives and memories for the figures they're most drawn to.
Inspired by her mentor, multimedia artist Faith Ringgold and her love of Octavia Butler's science fiction, The MEMORY HIVE exhibition showcases the evolution of the artist's style over time, as the coded language of her paintings emerged. Born in Brooklyn and now based in Los Angeles, Pat Payne's visual art has been exhibited in California's Museum of Latin American Art, Avenue 50 Studio, Self-Help Graphics, Tonalli Studios, and GiganticArtSpace (GAS) in New York. Best known for her award-winning spoken word performances, this is her first solo gallery show in Los Angeles.
Pat Payne holds an MFA in Visual and Installation Art from UC San Diego and earned her Bachelor of Industrial Design from Pratt Institute in Brooklyn, New York.
Pat's paintings are spiritual and emotional portals, compositions that celebrate Black life, Afro-Caribbean archetypes of feminine power, rituals of spiritual enlightenment, and the optimism of Afro-Futurism.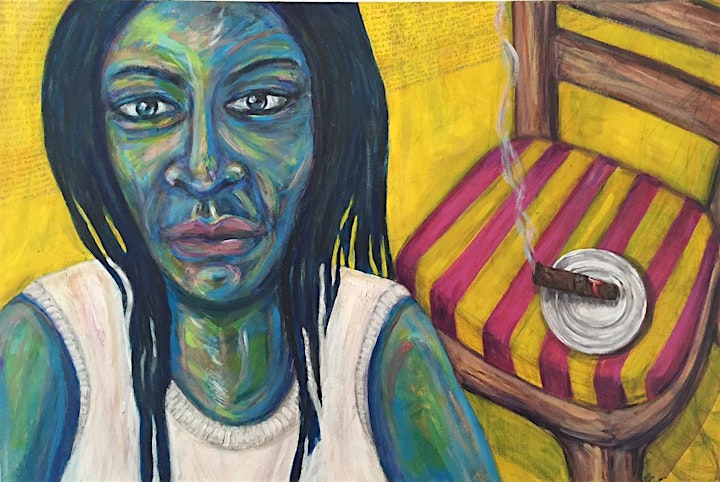 See this piece "The Offering" and more by Pat Payne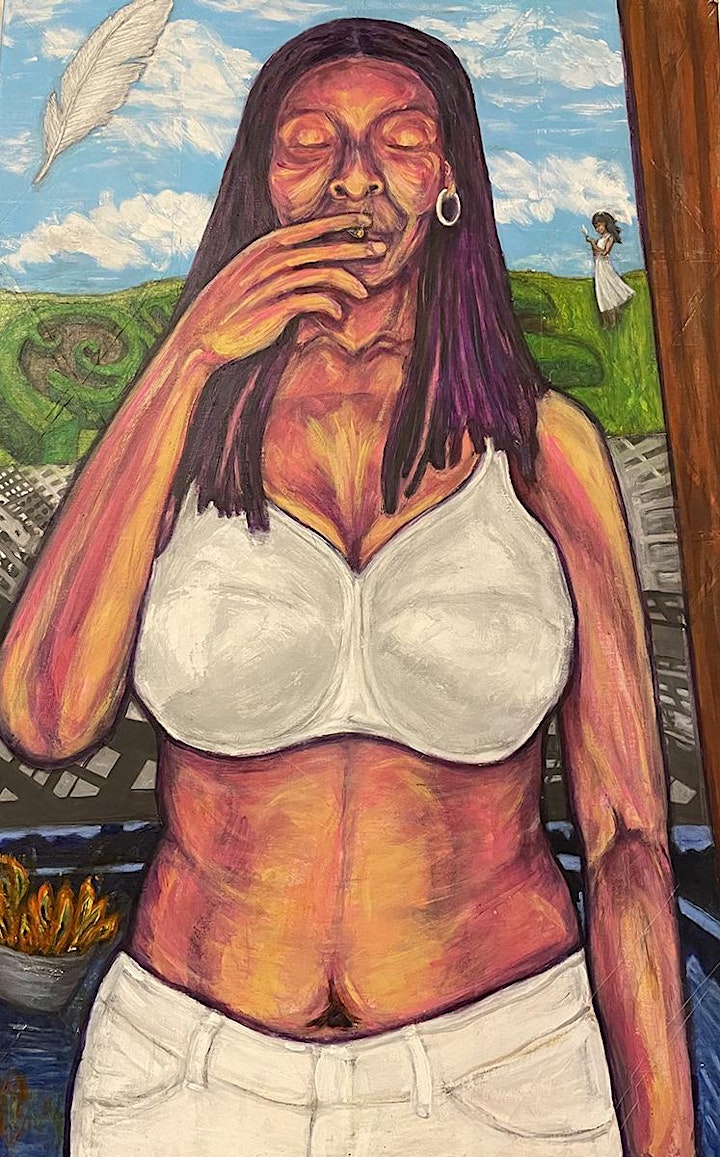 See this piece "Smoke 'Em if You Got 'Em" and more by Pat Payne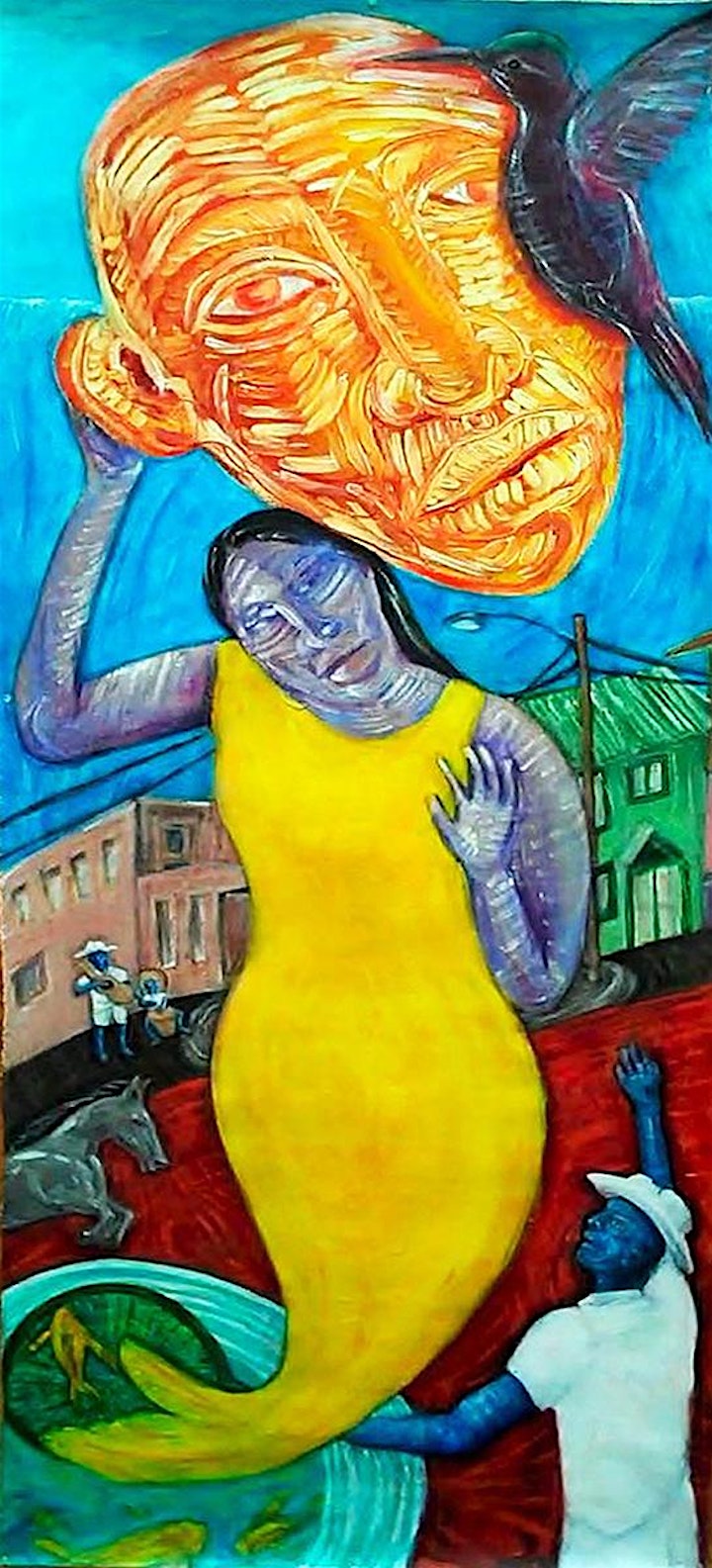 See this piece "Yellow Yemaya" and more by Pat Payne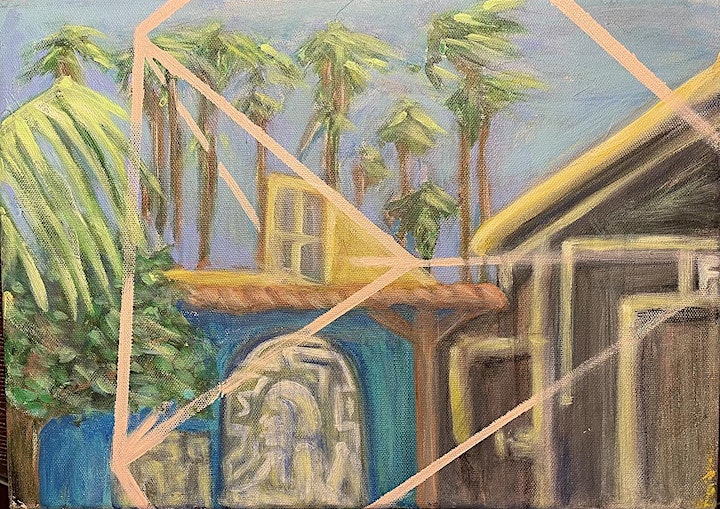 See this piece "Sacred Geometry Mid-City" and more by Pat Payne
ABOUT CADFAB CREATIVE
Cadfab Creative + Art Luxe Los Angeles is a fine art gallery and textile design firm with its sister company, Cadfab Digital. Cadfab Digital began in a home garage during the late 90's, and it generated so much business in the film and fashion industries that it soon had to move to a commercial space after the neighbors started to complain of noise from the constant printing. Decades later, Cadfab Digital is at the forefront of digital textile printing in Los Angeles.
During a pandemic move to its new home in the Culver City Arts District, the Cadfab team had a brilliant idea to expand their love for art into a multifunctional space where fine artists could display their exhibitions and creatives can lease space for productions. Cadfab Creative + Art Lux Los Angeles partnered in 2022 with rare capabilities on all things Art & Fashion this collaboration has nowhere to go but UP!