Bottomless Yoga Brunch featuring an Rnb Yoga Flow, Sound Bath and mouthwatering food from Sun Cafe
Sunday, April 23 · 11am – 2pm
Moderno Metro 5505 Bonner Ave NORTH HOLLYWOOD, CA 91601
Healthy+Well is turning 3 Years Old! Come celebrate with us at Rooftop Yoga Brunch – an exclusive wellness event that encourages self-care, community and nourishment! This is your chance to genuinely connect with like-mind people, alleviate stress and just have fun.
What's included in Rooftop Yoga Brunch?
All Levels RnB Yoga Flow taught by Naomi Hutchinson
Sound Bath facilitated by Chelsey
Plant Based Brunch from Sun Cafe – Avocado Toast, Waffles, Breakfast Sandwiches & more
Bottomless Mimosas
Sponsored Goodies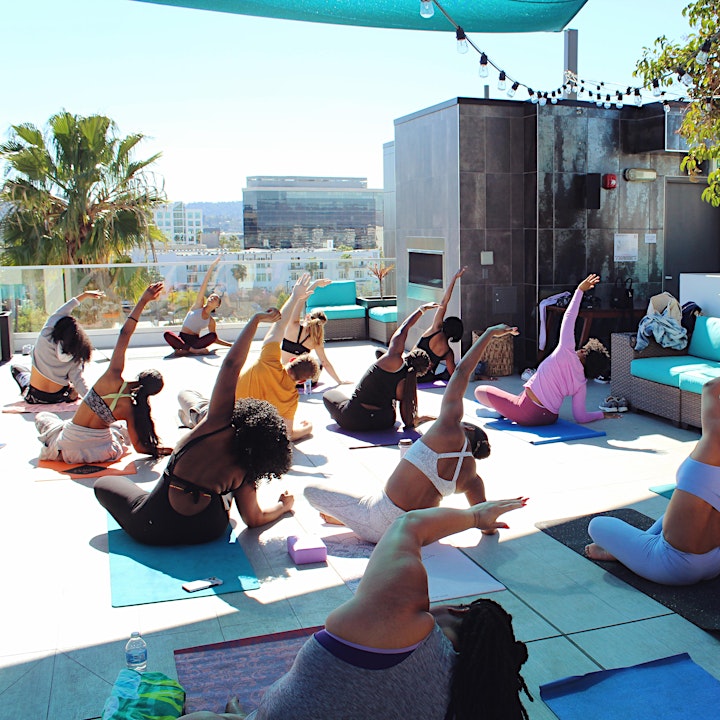 Healthy+Well is a hybrid wellness platform with curated content and experiences for communities of color. Our mission is to educate, encourage and empower everyone to live their best life through sustainable, holistic wellness practices. We produce experiential wellness activations, Rooftop Yoga Classes and Luxury Retreats. In the digital space, we foster well-being for our members through our Virtual studio with On Demand Yoga & Meditation content as well as through our Community Forum on the Geneva App. Through partnership, we work alongside businesses and organizations to provide workplace wellness workshops and private Yoga classes. We serve our community on a macro and micro level, our clientele ranges from Gen Z beginner yogis to Millennial women in Corporate America to Fellow Founders of Color.
Find us on the gram: @healthyandwell.la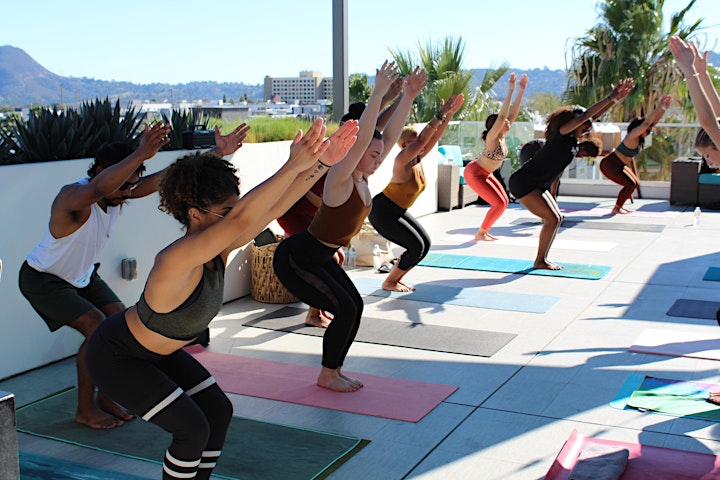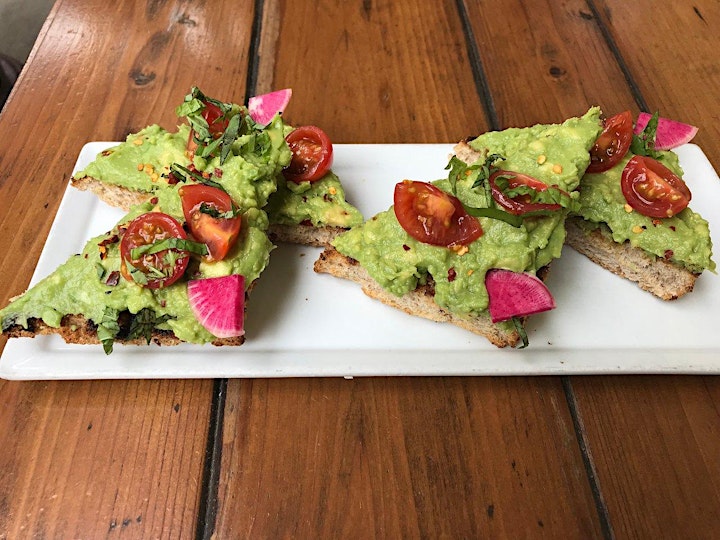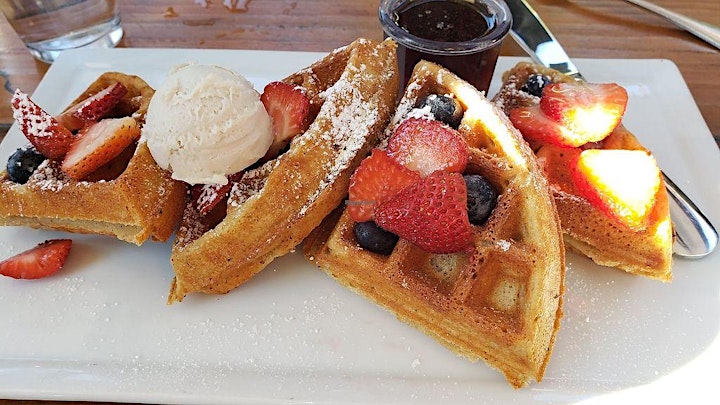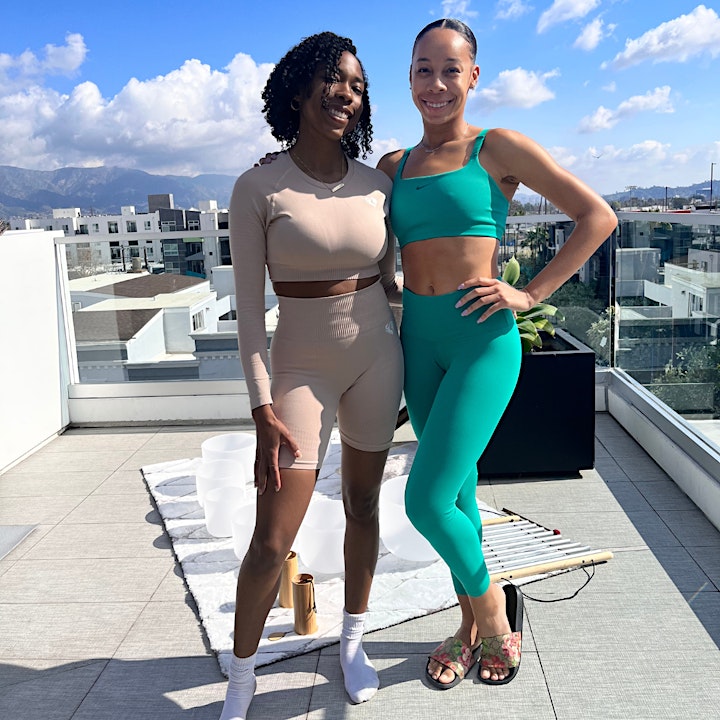 Naomi Hutchinson(pictured right) is a 200 Hr Registered Yoga teacher, wellness coach and founder of Healthy+Well. She has taught Yoga for Nike, UCLA, Cal State Northridge and The National Coalition of Black Women. Naomi is an advocate for the transformational power of Yoga, as it helped her to release habits that were no longer serving her and to prioritize self care and wellness. She finds immense joy in sharing holistic wellness practices with her community and offering them a safe space to be transformed through a nurturing and empowering approach. Whether you're looking to create sustainable self-care routines, get more active or bring mindfulness into the workplace, Naomi is eager to help you accomplish your holistic wellness goals.
Chelsey Reese (pictured left) is a Los Angeles based relational therapist and certified sound healer. She is the founder of the health and wellness platform, Power Through Process. She hosts events centered on building community and she is passionate about holding space to engage in healing and wellness.
Interested in sponsoring this event? Email us at info@healthyandwell.online
Agenda
11:00 AM – 11:15 AM
Guests Arrive & Icebreakers Begin
11:15 AM – 12:00 PM
All Levels Yoga Flow taught by Naomi
12:00 PM – 12:15 PM
Healing Sound Bath with Chelsey
12:30 PM
Brunch is Served